Sikhote-alin Informational Brochure
Full color photos of high quality specimens and information about the Sikhote-alin meteorite and fall of 1947. Brochure measures 8 1/2" high by 11 3/4" wide when unfolded and is printed on both sides. This brochure is included with every Sikhote-alin Meteorite purchase or can be pruchased seperately for $3- including worldwide shipping.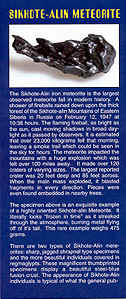 Folded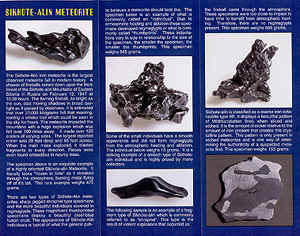 Unfolded side 1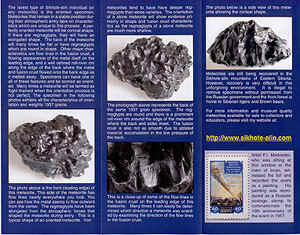 Unfolded side 2

Home | Sikhote-alin Meteorites | All Other Meteorites | Photo Gallery
Ordering Information | Found a Meteorite?